Account Based Marketing for
AI & ML
Magic Lamp knows this space so well, we can predict what your future ABM program will look like.
Our approach to AI/ML is different because we understand differences in the marketing of ecosystem plays, SaaS, and supporting services like ingestion
We specialize in B2B
Primary KPI: Revenue
We know how to market Stacks and Platforms
Right benefits to the right person at the right time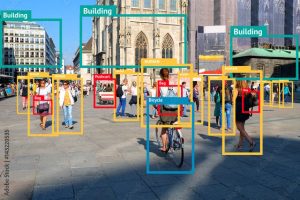 Why ABM makes sense for AI/ML companies
Just like you classify data for encoding, we do analysis on your markets and buyers to create classifications to drive engagement
Messaging and content changes dramatically by persona (Data Scientist vs Operations vs IT)
Familiar tactics, different strategy because the pond is smaller
ABM loves events and webinars – which is where you shine!
You aren't burning money on Lead Gen that doesn't give you Opps that close

Spend more sales and marketing time and energy on accounts that are more likely to close
Benefits of ABM for AI/ML
Surround sound means people aren't asking who you are in internal meetings
Egos soothed through thought leadership
Investors happier with closed/won opp numbers
We are positioned to help you grow for the next 5 years
Quote from client that addresses paint point
What does a Pilot Program look like?
25-50 accounts
3-8 contacts per account
MarTech stack setup
Emails, phone calls and LinkedIn outreach
30+ touches per contact
KPIs: Meetings Attended and Opps closed/won
We get in the weeds so you don't have to. Get started today!