HEARUSA and HEARCANADA
WordPress once again displays its flexibility in hosting a database-driven site, this time to serve the hearing challenged customer in both the USA and Canada.
Through use of Google Maps and integrating the importable data in Microsoft Excel worksheets, MagicLamp has created a responsive, highly functional and updateable resource that can locate the office of a HearUSA or HearCanada provider as well as any surrounding services the customer might seek.
The Google map on the site's home page displays a list of 200 providers searchable by clicking on the "View Center Details" link for the customer's geographical location. There the customer can review the menu bar of options about hearing loss and hearing aids along with the customized content of that specific provider (i.e. provider's profile, local special events, etc.).
The dual-skinned database can switch between both sides of a geographic border to provide the most accessible location for the customer seeking hearing services. MagicLamp has also given the customer the means to either sign up onsite or call for free hearing evaluation. Bottom of the home page features discount coupons for hearing aid purchases and services, as well as HearUSA and HearCanada's accreditation.
CANNA-MANAGEMENT Corporation
As legalization of medical marijuana becomes more mainstream, the need for governance and guidelines for the growing and processing of it leaves a void to be filled. Enter Canna-Management Corporation.
This authoritative WordPress site designed by MagicLamp reflects CMC's masterful foresight in assembling a comprehensive resource of information and a knowledgeable support team to advise and guide businesses considering legal cannabis production.
The home page features a slideshow of custom drawings that illustrate how CMC can help a cannabis company's operation grow. The site's clickable links on informational topics as well as drop down menus provide a fuller sense of what the requirements and considerations are for this type of business. The responsive design also features a blog with posted podcasts displaying what questions are answered by some of the leading experts on medical cannabis issues.
CMC's site is also integrated with MailChimp along with a slide-in subscriber signup; and ads for several CMC-sponsored organizations who can provide even more insight and information on staying legal and growing.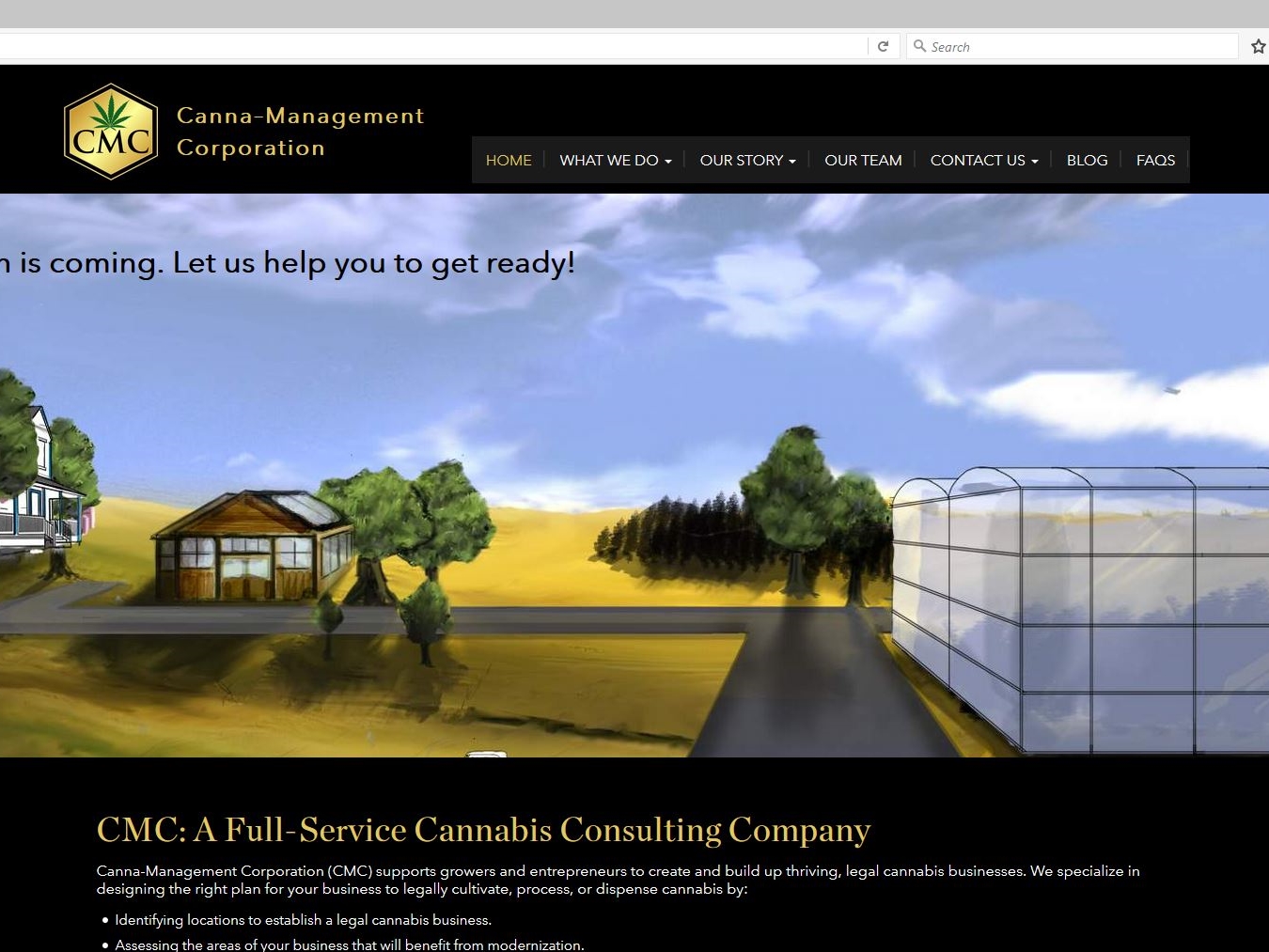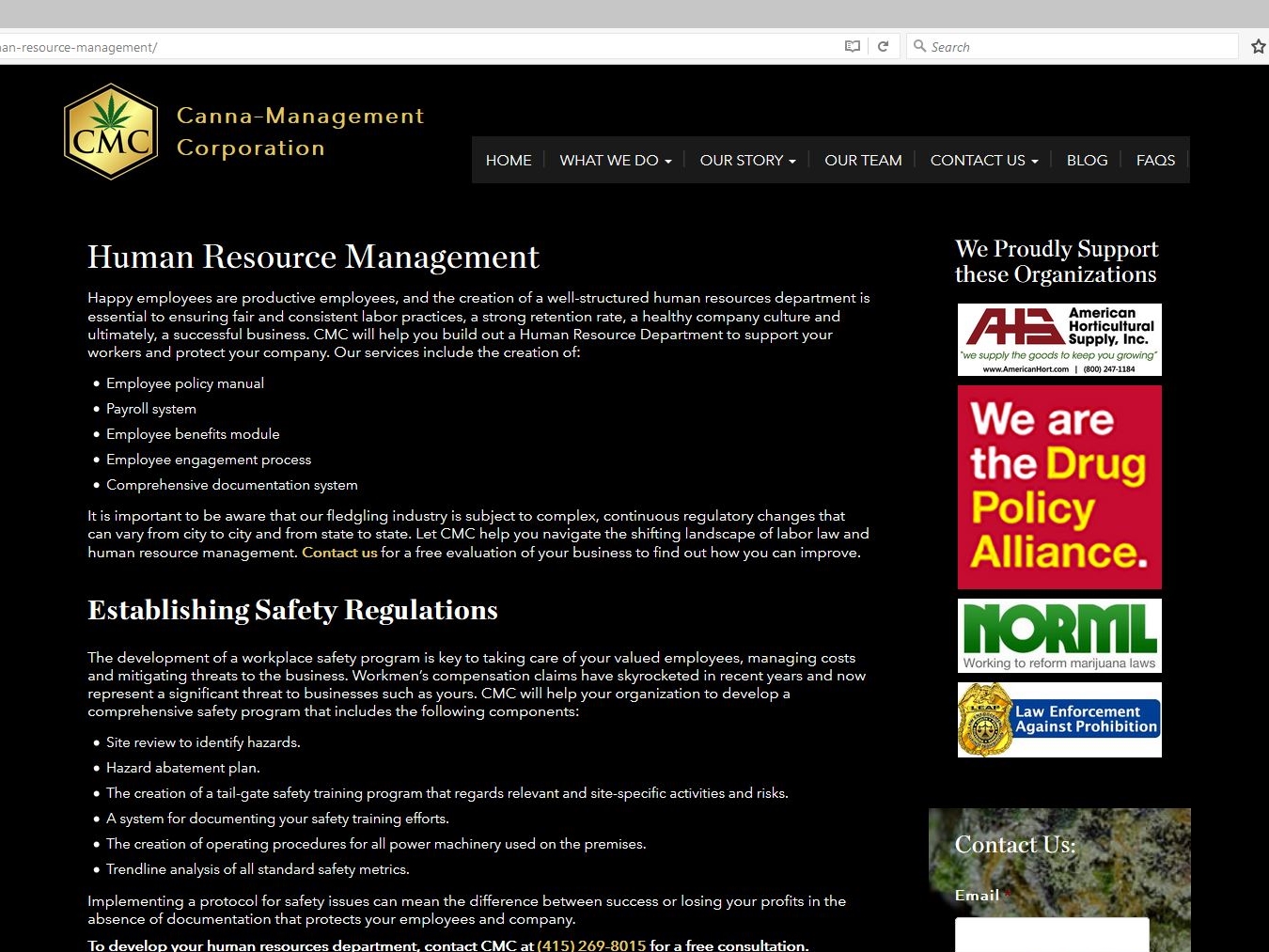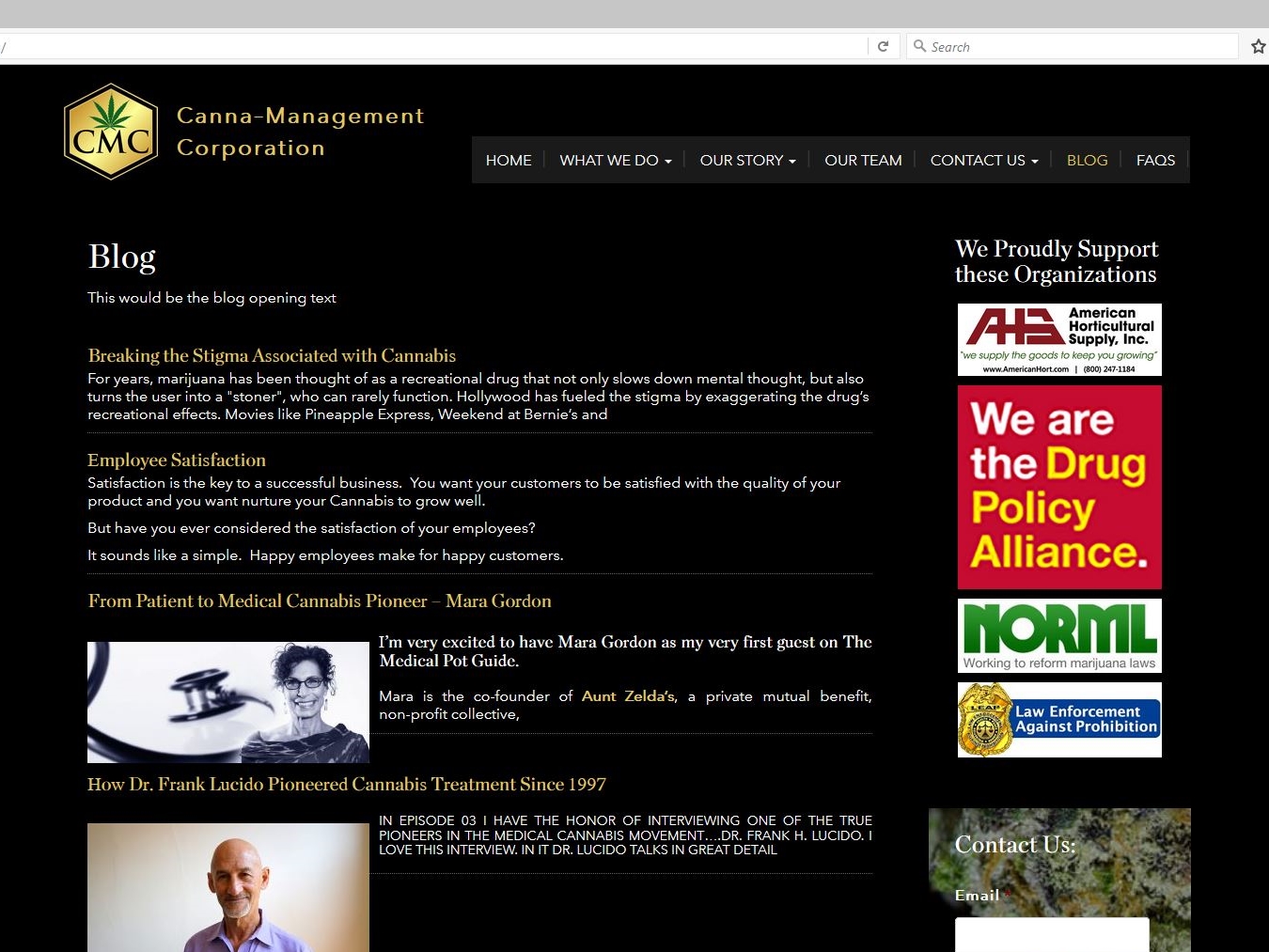 JOHN MAHONEY DESIGNS
MagicLamp subtly showcases John Mahoney Design's creations with its various categories of home décor.
The responsive clean lines of this WordPress site introduce a slideshow dissolve of Mahoney's Asian-themed rugs, wallpaper, linens, fashion and more. Just below it is featured a double row of clickable interactive tiles featuring galleries of his beautifully elegant work expressed in a portfolio of textiles, home accessories and one "wild card" entry of a re-imagined Tarot card deck called "The Tenebrae Tarot".
Mahoney's handmade and handcrafted décor items resonate with his philosophy: "The objects we choose to surround ourselves with have the power to transform our environments and influence our lives. Color, pattern, and decoration can delight the eye, engage the mind, and lift the spirit."
MagicLamp's uncluttered design allows Mahoney's work to speak for itself with only sharing links for Instagram, LinkedIn, Twitter and Facebook added.